Application Deadline:
December 29, 2023
---
Interview Notification Deadline:
January 2, 2024
---
Interview Dates:
January 16 & 23, 2024
---
Program Start Date:
September 1, 2024
---
Contacting GUAM-PIC:
Questions regarding the
application or interview process may be directed to either GUAM-PIC's Program Director, Dr. Mary Fegurgur, (
drmaryf@wiche.edu
) or to the program's WICHE consultant, Ericia Leeper (
eleeper@wiche.edu
).
Match Contingencies & Pre-Employment Processes
Match is contingent on interns completing the pre-employment process. Interns will receive detailed instructions about how to complete the pre-employment process as internship approaches. In sum, the pre-employment process includes submitting a GBHWC application, obtaining police and court clearances, signing a urine drug screen consent form, and passing a random urine drug screening.
Most of the pre-employment process is completed once on island and must be completed before internship can start. To prevent delays in starting the program and to ensure the cohort can start together, interns are strongly encouraged to arrive on island at least three weeks before internship begins. Once on island, interns are asked to get a local Guam telephone number for ease of communication.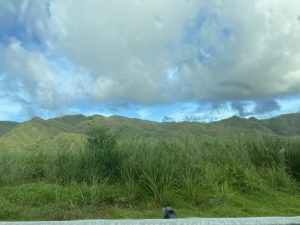 Submitting a GBHWC Application by August 1
Matched interns will be emailed an GBHWC Application form to complete and submit to GBHWC Human Resources (with Guam-PIC's Program Directors cc'd) by August 1 while off island/before coming to Guam. Completing this application is necessary to initiate the GovGuam/Department of Administration (DOA) pre-employment process.
Police Clearance
Once on island, Interns can obtain a Police Clearance from the Guam Police Department. A Police Clearance is synonymous with a criminal background check and is a record of any criminal conviction(s) subject to Guam Law.
Court Clearance
Once on island, interns can obtain a Court Clearance from the Guam Superior Court. A Court Clearance, also known as a Certificate of Search, is a record of any pending criminal and/or civil cases with the District of Court of Guam.
Drug Screening
GovGuam is a drug-free workplace, and interns are in Test Designated Positions (TDP) at GBHWC. Interns are asked to sign and submit a TDP Pre-Employment/Test Designated Position Consent and Acknowledgement Form once on island and available for testing with a local number available to call. Once this form has been received, interns will be called randomly to submit for testing. Interns receive a minimum of 30 minutes and a maximum of one hour notification to present for testing. The presence of marijuana, cocaine, amphetamines, phencyclidine (PCP), and opiates will be disqualifying.
Vaccination Mandate
As a mandatory public safety requirement, Guam-PIC requires all staff, including psychology interns, to receive the COVID-19 vaccine as a condition of employment. Proof of vaccination will be required at all internship program sites. Your completed CDC COVID-19 Vaccination Record Card will meet this requirement. You may, however, request a reasonable accommodation from the mandatory vaccination policy due to a qualifying disability or medical condition, or based on sincerely held religious belief, practice or observance. In doing so, you would be required to submit to regular COVID-19 testing. At this time, Guam has a 90%+ vaccination rate. Lastly, it is important to note that this situation is evolving, and it is therefore difficult to predict what measures or mandates may be in effect by the start of and during the next training year. Moving forward, we will endeavor to keep applicants as up to date as possible regarding changes to Guam-PIC procedures and training.
Student Liability Insurance
Interns will be required to purchase student liability insurance through the APA Trust for the period of the internship training year.
GovGuam/DOA New Employee Orientation
Once the above processes have been completed and negative drug test results are received, interns can schedule and participate in DOA's day-long New Employee Orientation on September 1 (or the nearest business day, if falling on a weekend). This orientation covers expectations and policies for GovGuam and involves several assigned tasks, including but not limited to opening a local Guam banking account(s) to receive GovGuam/GBHWC pay via direct deposit and completing a physical with a Guam physician within 30 days of DOA orientation.
GBHWC & Guam-PIC Orientation
Following DOA orientation, interns will participate in GBHWC's New Employee Orientation Parts 1 and 2, several other required GBHWC trainings, and Guam-PIC orientation.
GBHWC New Employee Orientation occurs across two days and involves various trainings (e.g., Health and Safety, Infection Control, Cyber Security, Ethical Code of Conduct, Employee Dress Code, Cultural Humility). Additional required trainings include Culturally and Linguistically Appropriate Services (CLAS, focusing on providing services that are respectful of and responsive to individual cultural health beliefs and practices, preferred languages, health literacy levels, and communication needs) and EveryDay Behavioral Tools (focuses on methods to manage behaviors before they escalate to a crisis).
Guam-PIC Orientation involves reviewing the Guam-PIC Handbook in detail (e.g., program structure, rotations, schedule of evaluations and evaluation forms, and internship policies), reviewing Psychology Department policies, meeting GBHWC Administration and GBHWC Clinical Services staff, learning about GBHWC grant programs and staff, and touring GBHWC and DOC facilities.